Waco Drug Crime Attorneys
Call

(254) 237-5602

for a Consultation!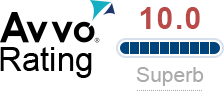 Whether you bought controlled substances for yourself, or they were simply found on your property, you face serious penalties. Let the Waco drug crime attorneys at Milam & Fanning, PLLC vigorously represent your interests. We know the local courts, how each judge approaches these cases, and how to prepare a winning case for our clients.
Why Choose Our Drug Crime Lawyers?
5-Star Reviews from Our Past Clients
Attorneys with a Perfect 10.0 Superb Avvo Rating
30+ Years of Combined Experience
Backed by a Track Record of Success
Find out how you can challenge drug charges – call (254) 237-5602 for a consultation.
Search & Seizure Violations
Something else that we will discuss during your initial consultation is the Fourth Amendment of the U.S. Constitution. The Fourth Amendment protects citizens from unreasonable governmental searches and/or seizures. We will analyze your case to make sure that law enforcement did not violate your rights at any time during the search and seizure process. If they made any mistakes, we will likely file a motion to suppress evidence in your case.
Get the Defense You Need Now
You need to move quickly if you have been arrested for a drug crime in any circumstance. Our Waco drug attorneys are standing by to provide the direction and counsel you need – all it takes is a phone call to arrange a consultation.
We can help you fight drug charges including and not limited to:
Possession
Trafficking
Marijuana
Opioids
Codeine
Oxycodone
We're ready to hear from you. For a consultation, call (254) 237-5602 today. Meet Your Waco Trial Attorneys
A Legal Team Who Cares About Your Best Interest