Your First Meeting
Meeting with Your Attorney at Our Waco, TX Firm
The first time you meet with your lawyer, you might feel nervous. Many people do. You may wonder who you will talk to, how the process works or what questions you will be asked. Being in the dark may make you feel hesitant to schedule that first meeting.
At Milam & Fanning, PLLC, we understand your hesitations. No one likes to go into any situation feeling unprepared or unsure. That is why we will tell you what you can expect from your first meeting at our office in Waco, Texas. We are here to offer experienced counsel to clients attending Baylor University, or living and working in Lorena, Waco, and all of McLennan County.
Protected Territory
The first thing you should know about our office is that it is a place where you can feel safe. You can feel safe to discuss your concerns, the details of your case, and anything else – without judgment.
Our conversations will also be protected by the attorney-client privilege. When discussing matters related to legal representation, the information you provide to us is held in strict confidence and not shared with prosecutors, insurance companies, or the public. You can trust our Waco attorneys to respect your privacy.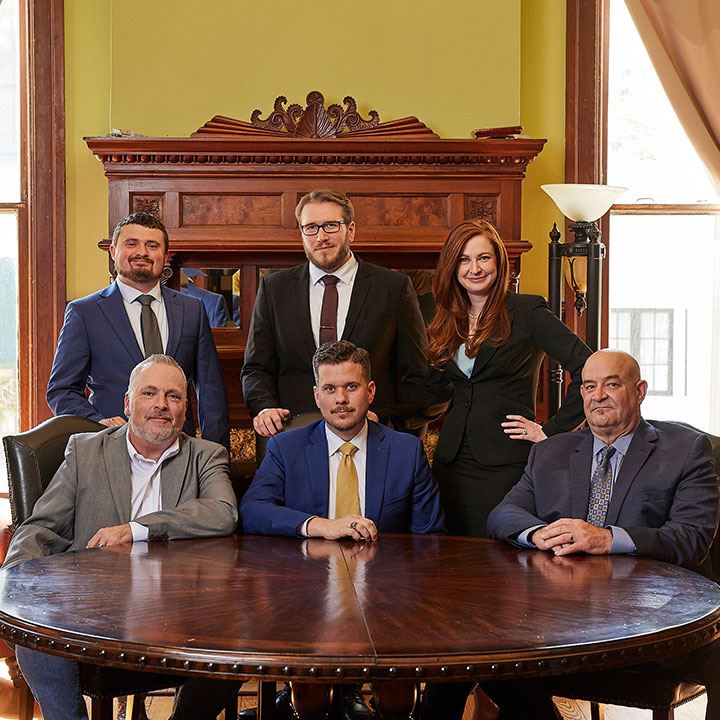 Simple Paperwork
When you step into our office, you will be greeted by a staff member. They will give you a form to fill out about your situation before you meet with one of our attorneys. Collecting some basic information will help us to keep in touch with you in the future with important information about your case.
Meeting with Your Lawyer
Once your paperwork is complete, one of our lawyers will walk you into an office to begin discussing your case. It's not an interrogation. Instead, it is a casual conversation about your situation, your concerns, and your expectations.
There are five parts to your first discussion with your Waco lawyer:
You explain your situation to us. We always listen first because we know that the better we understand your legal issue, the better we can help. As you tell us about your problem, we may ask some questions to help us better understand how we can help you.
You ask us questions. Dealing with any legal matter can be stressful and uncertain. We are here to help you get answers.
We tell you how we can help. Once we have a strong understanding of your situation, we will tell you what we think your best options are.
We explain the process. We will explain what the road ahead may look like, so you know what to expect.
We explain likely outcomes. While we can never know for sure what the outcome of your case will be, we can give you a good idea of what is most likely to happen.
---
To schedule your consultation, please call us at (254) 237-5602.
---

Legal Insights, Trusted Results
What Makes Us Different
We Are Willing to Do Whatever It Takes to Help Your Cause

Criminal Case Consultations Available

Creative Solutions Personalized for Every Client

Gifted Trial Lawyers Who Are Experienced in the Courtroom Meet Your Waco Trial Attorneys
A Legal Team Who Cares About Your Best Interest